"SWON": Shipbuilding Women of the Navy
Improve listing Presented by Charlestown Navy Yard, Boston National Historical Park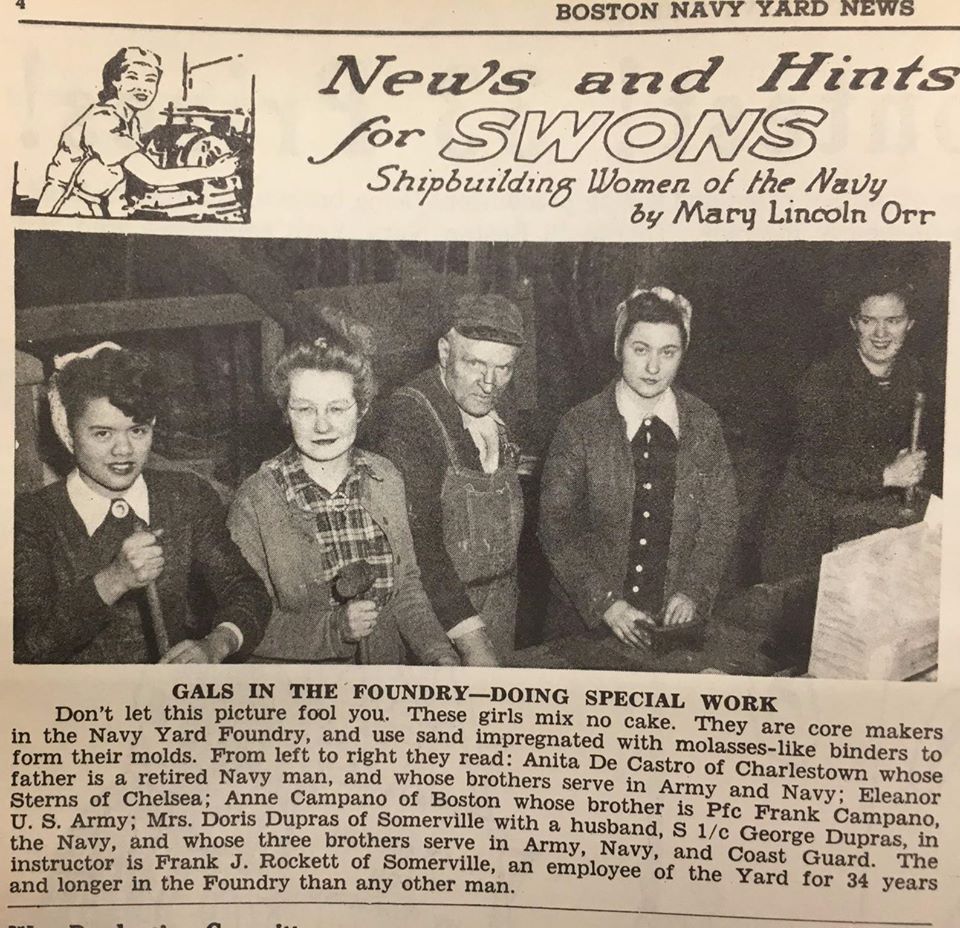 Over 8,000 women lent a hand in the national war effort here at the Charlestown Navy Yard during World War II. Join Park Ranger Polly Kienle to discover their role, accomplishments and the personal memories of being a SWON.
Join the National Parks of Boston for the "Saturdays in the Park" speaker series on Saturday afternoons through April 11, 2020. This talk is one of the special topic programs selected with our neighbors in Greater Boston in mind. It's something different for the local crowd during the "off season".
All programs are free and open to the public. All programs take place in the Charlestown Navy Yard Visitor Center.