Librarians and Local Historians Day at New England Regional Genealogical Conference
Improve listing Presented by New England Regional Genealogical Conference

Join us for Librarians and Local Historians Day at the 2019 New England Regional Genealogical Conference. Our all-day professional development program will be held on April 3, 2019, in Manchester, NH. Highlights of the program include—From Simmons College to PBS, how I became a host on the Genealogy Roadshow, with D. Joshua Taylor, MA, MLS; FamilySearch.org Resources to Help Library Patrons with Cherie Bush, Deputy Chief Genealogical Officer for FamilySearch International; and AmericanAncestors.org for Public Libraries with Jean Maguire, NEHGS Library Director. $40 for the day, luncheon sponsored by ProQuest. See the full program brochure at: http://www.nergc.org/wp-content/uploads/2018/12/NERGC-2019.pdf).
Register at https://www.cvent.com/events/nergc-2019-family-a-link-to-the-past-a-bridge-to-the-future/registration-dd431fe4a6da4a7ab42807223c767347.aspx?fqp=true.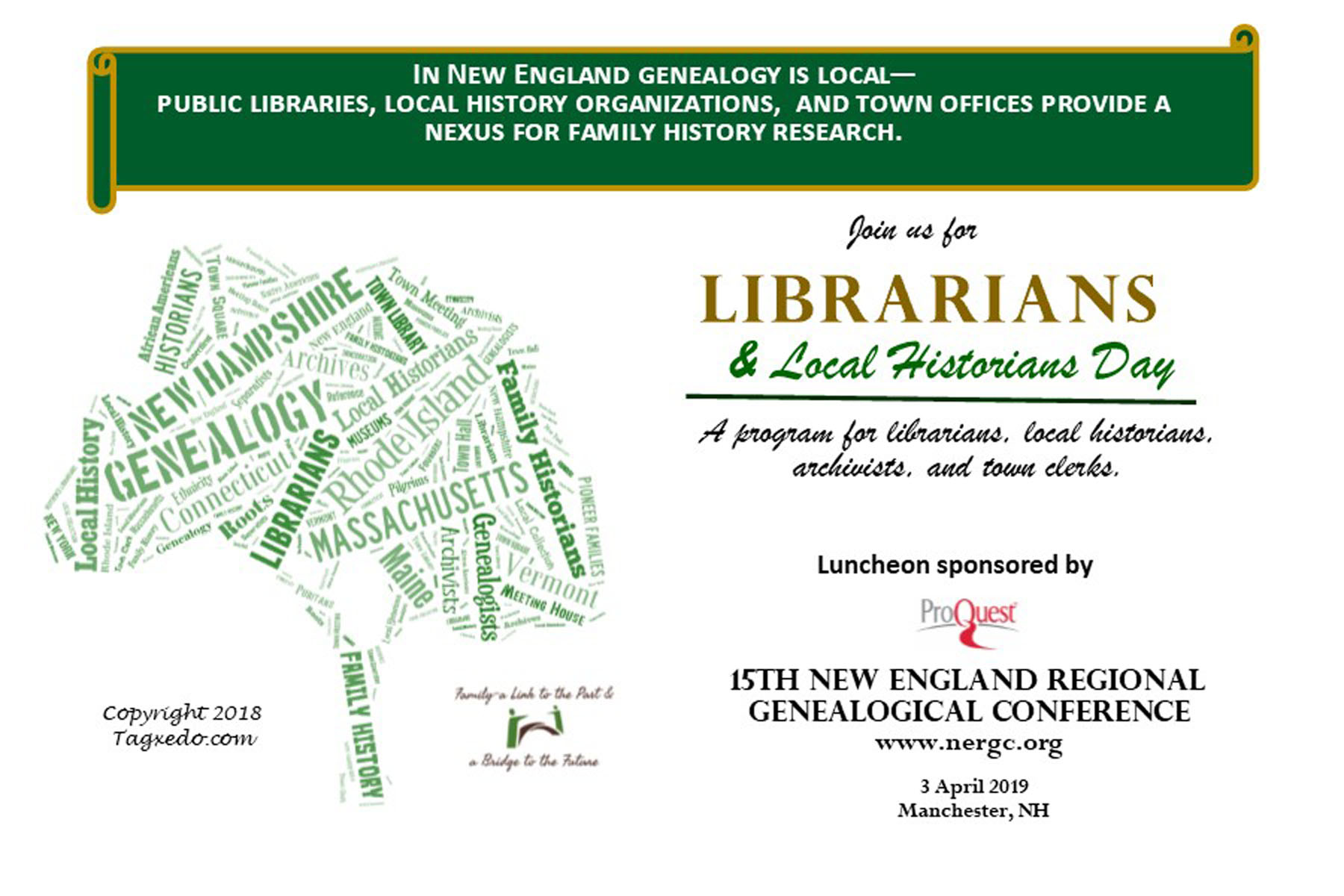 We are particularly interested in hearing from libraries that have a genealogy club, host genealogy activities, or collaborate with their local historical society.
Sharon Christenson
508-479-0849 (cell)
NERGC 2019 Manchester, Conference Quad Chair
Librarians and Local Historians Day, Chair