Civil War Remembrance
Improve listing Presented by The Henry Ford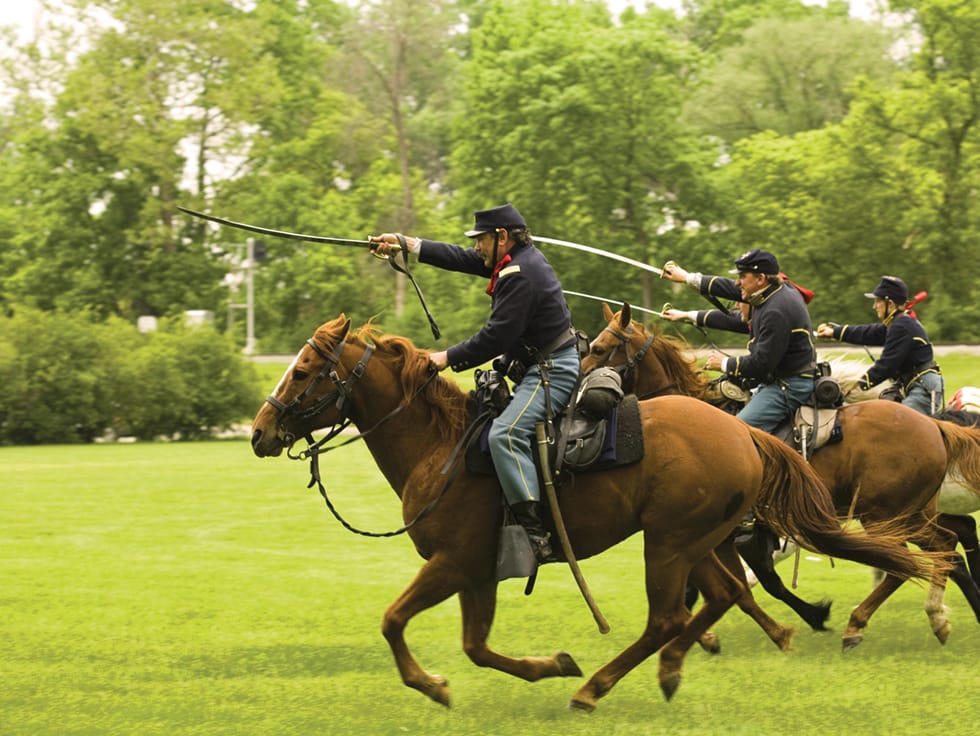 Feel the Civil War come alive all around you as bustling camps, cavalry and period music enliven an entire weekend filled with reenacted events.
Before we immerse ourselves in summer pleasures, we stop to recall the 3 million people who fought in America's Civil War and the estimated 750,000 people who died — the equivalent of 7.5 million dead today.
This weekend in Greenfield Village, hundreds of Union and Confederate reenactors, civilians, musicians and historic presenters — all in period clothing — converge, eager to share their knowledge with you. There are dozens of opportunities to learn more about this pivotal time in American history: exhibits, presentations, battle tactics demonstration, hands-on activities and insights from historians.
Please join us in honoring the sacrifices and achievements of all those who bravely fought and continue to fight in defense of our great nation. The Henry Ford will participate in a national moment of silence at 3 pm Monday as signaled by the Armington & Sims shop whistle.