List of Presidential Birthplaces — Roadtrip to their Birthplaces, Historic Sites, and Homes
Let us look and take a tour across the country to see the birthplaces of the 46 United States Presidents. Look back into the yesteryears and visit the presidential birthplaces and early childhood historic sites.
Find out where the Presidents of the United States were born and their past before becoming a great part of our history.
If you have any suggestions or additional information related to this post, please add them in the comments below or send us a message. If we publish a trip as a result, we'll include your name in the credits.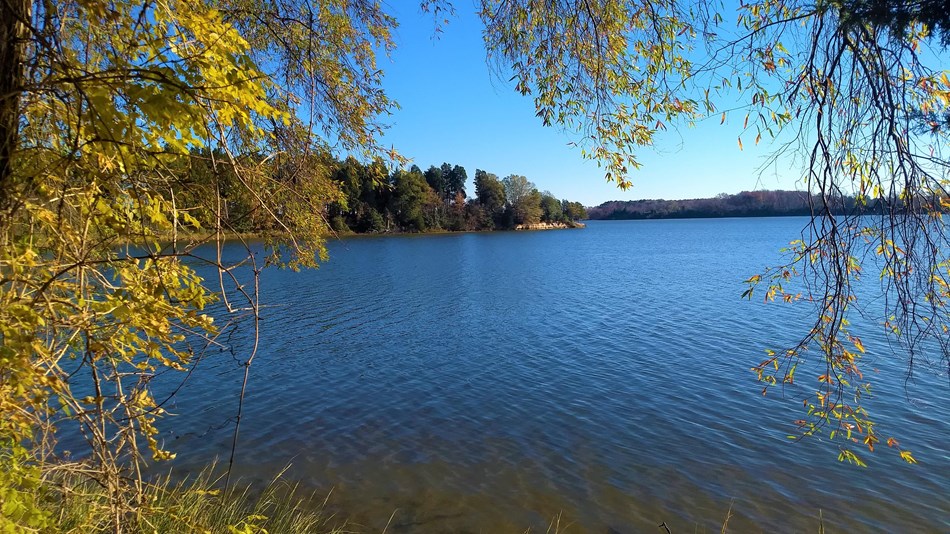 GEORGE WASHINGTON (February 22, 1732)
One of the Founding Fathers of the new United States of America and the nation's first president, George Washington was born on February 22, 1732, at Pope's Creek Estate, near to what is now Colonial Beach in Westmoreland County, Virginia. The site is now the George Washington Birthplace National Monument, which the public can visit and learn more about our first president's past. It is a beautiful 550 acres of the former Pope's Creek Plantation, the ancestral dwelling of the Washington family. The place also offers various interesting sites and activities for the whole family, such as historic structures, picnic grounds, a visitor center, a colonial-inspired farm, and a public beach area.
---
JOHN ADAMS (October 30, 1735)
Born on October 30, 1735, to parents John Sr. also known as "Deacon John" and prominent early-American socialite Susanna Adams, John Adams Jr. is one of the Founding Fathers of the United States of America. His birthplace was called the "north precinct" of Braintree, now Quincy, Massachusetts.
John Adams was the first vice-president of the USA from 1789 to 1797. And the second president of the nation from 1797 to 1801. He was the smartest among all the US presidents, according to Simonton's estimates, with an IQ of 173. He is also the father of the sixth president of the United States, John Quincy Adams.
His beautiful childhood home in 135 Adams Street is now part of the John Adams National Historical Park. The park's garden and self-guided walks are open daily and have seasonal and annual plantings of various plant species.
---
THOMAS JEFFERSON (April 17, 1743)
On April 13, 1743, Thomas Jefferson was born at Jefferson's family home in Shadwell, Goochland County, present-day Albemarle County, Virginia. The third president of the nation and known to have stabilized the economy and successfully brokering the Louisiana Purchase which doubled the size of the United States of America. Archaeological excavations were made in Shadwell by the Thomas Jefferson Memorial Foundation between 1941 and 1942 to determine the exact location of Jefferson's principal residence. Based on other period houses in the area, the building was reconstructed in 1959-1960 as a national shrine to the memory of Jefferson. The Thomas Jefferson Memorial Foundation operated in conjunction with Monticello. The house was dismantled and rebuilt at the location of today's Boar's Head Complex Resort in Charlottesville, Virginia.
---
JAMES MADISON (March 16, 1751)
James Madison Jr. was one of the Founding Fathers of the United States of America and the fourth president of the nation from 1809 to 1817. Born on March 16, 1751, at Belle Grove Plantation in King George County, Virginia. He is hailed as the "Father of the Constitution" for his crucial role in drafting and promoting the Constitution of the United States and the United States Bill of Rights.
Presently, the site is now Belle Grove Plantation Bed and Breakfast, the Southern Plantation was established in 1670 by the Rappahannock Riverbank. This historic mansion was built in 1791 and has master suites with magnificent views of the river and plantation reminiscent of the good old Southern days. Today, it is a favorite venue for elegant Southern-inspired weddings, retreats, and a local historic attraction.
---
JAMES MONROE (April 28, 1758)
Born to Spence Monroe and Elizabeth Jones on April 26, 1758, at Westmoreland County, Virginia, James Madison became the fifth president of the United States from 1817 to 1825. He is known for establishing the foreign policy principle named after him, the Monroe Doctrine.
The James Monroe Memorial Foundation had built a birthplace home replica located at 4460 James Monroe Highway, Colonial Beach, Virginia. The foundation is setting up efforts to rebuild the birthplace home, which will serve as a physical legacy for future generations according to the foundation's advocacy in honoring a great leader's birth, accomplishments, and death.
---
JOHN QUINCY ADAMS (July 11, 1767)
As every tree maketh good fruit, John Quincy Adams was unsurprisingly destined and groomed to be one of the nation's great presidents. Born on July 11, 1767, at Braintree, Massachusetts (now Quincy) to famous revolutionary patriot parents John Adams Jr., the second president of the nation, and the First Lady Abigail Adams.
John Quincy Adams spent most of his youth studying in Europe, where his father served as a diplomat. Adams then came back to the United States and pursued his career in legal practice and eventually became a diplomat as appointed by President George Washington, and the rest was history.
The John Quincy Adams Birthplace Home is located at 133 Franklin Street, Adams National Historical Park, and just a few blocks away from his father's birthplace home site. The park offers guided tours and various activities by the National Park Service rangers.
---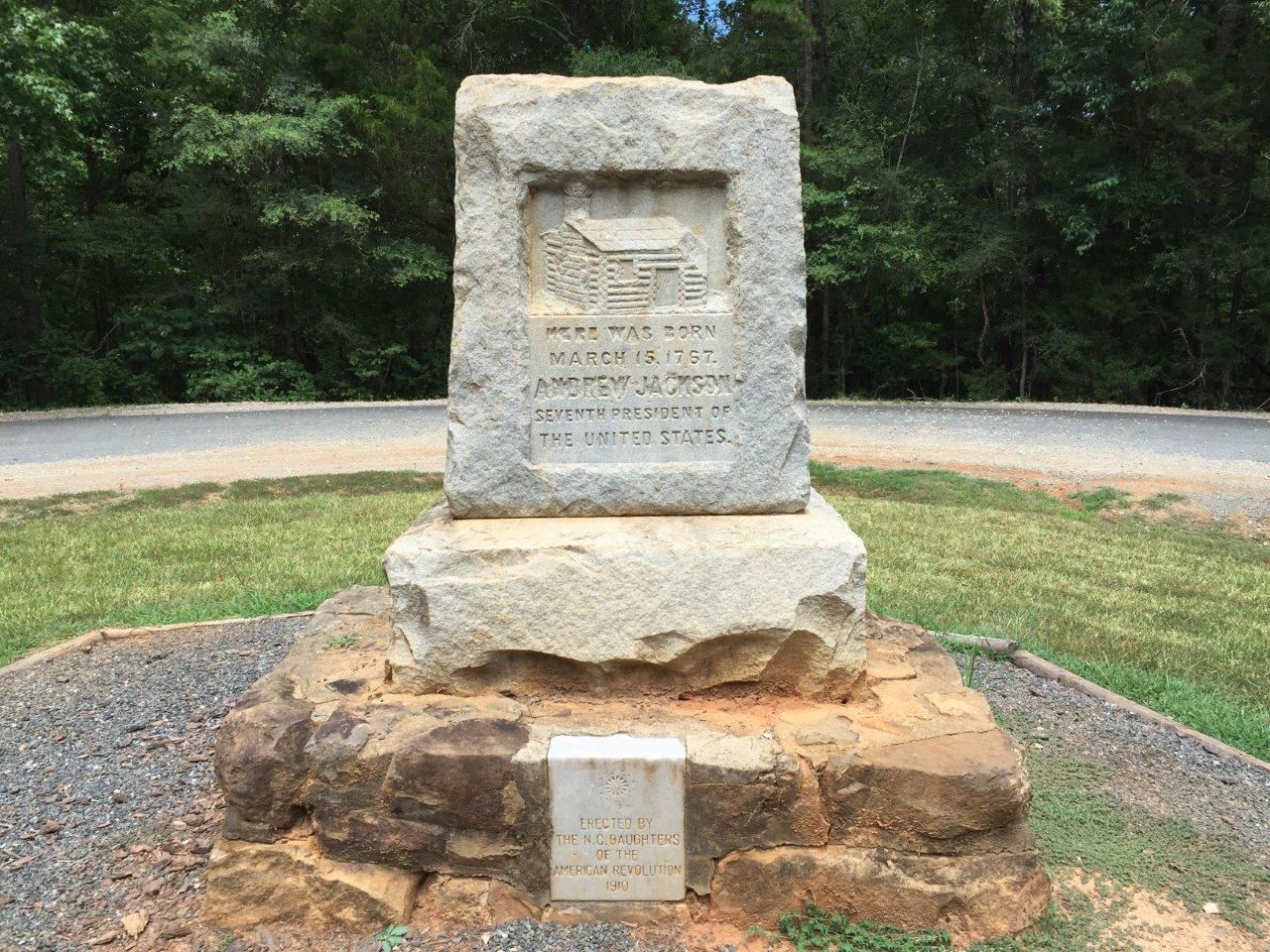 ANDREW JACKSON (March 15, 1767)
Statesman, lawyer, and soldier, Andrew Jackson was born on March 15, 1767, in the Waxhaws region near Lancaster, South Carolina. He gained fame as a general in the United States Army and served in the U.S. Congress before becoming the seventh president of the United States. He bought a secluded meadow as lovingly chosen by his wife Rachel Jackson. This property is popularly known as The Hermitage, which housed the first log cabin of the Jacksons, and later a more refined Federal-style mansion was built.
The exact birthplace location is disputed yet believed to be nearby to where the Andrew Jackson State Park is currently located. The park boasts of a popular Anna Hyatt Huntington sculpture "Boy of the Waxhaws", inspired by the young Andrew Jackson. The park is one of the state's most popular and interesting attractions with its interactive museum exhibits, living history activities, and history-filled chronicles of the young Andrew Jackson.
---
MARTIN VAN BUREN (March 15, 1767)
About 25 miles south of Albany, New York, Martin Van Buren was born in Kinderhook, New York on December 05, 1782. He was the eighth president of the United States and founder of the Democratic Party. He was born and raised in Kinderhook where most residents were of Dutch descent and spoke the language. Van Buren's legacy is remembered as the leader who formed the two-party system of the US.
Today, the Martin Van Buren National Historic Site is the location of Buren's birthplace home. The site offers historical tours, recreational activities, and services to the public.
---
WILLIAM HENRY HARRISON (February 09, 1773)
The shortest presidency, the longest inaugural address, and the last president to be born as an English subject in the Thirteen Colonies.
The ninth president of the United States of America, William Henry Harrison, was born on February 09, 1773, at Berkeley Plantation in Charles City County, Virginia. He is known for serving the shortest presidency, at only 31 days from the election before his death due to pneumonia in 1841. His inaugural address lasted for about an hour and 45 minutes and is one of the longest inaugural speeches delivered.
He was born and raised in a wealthy family in Berkeley and his father, Benjamin Harrison, was one of the Founding Fathers and signers of the Declaration of Independence.
Today, Berkeley Plantation is home to Harrison's birthplace site and is open to the public. It is a historical resort and offers a variety of historical and leisure activities that will surely entertain and bring relaxation to its visitors.
---
JOHN TYLER (March 29, 1790)
Greenway in Charles City County, Virginia, is home to John Tyler's birthplace site, born on March 29, 1790. He became the tenth president of the nation without an election after he succeeded the presidency when President William Harrison died after a short thirty-one days presidential term in 1841.
Tyler was born in Greenway Plantation which was about three miles away from what is now the John Tyler Home historic site in Sherwood Forest, 14501 John Tyler Memorial Highway, Charles City, Virginia.
---
JAMES KNOX POLK (November 02, 1795)
The only Chief-of-State born in Mecklenburg County, North Carolina, James K. Polk was born in a farmhouse in what is now Pineville, on November 2, 1795.
Polk had a successful law practice before being elected to the state legislature, then becoming Speaker of the House of Representatives, and to be the 11th President of the United States of America. He was a protégé of Andrew Jackson and became an advocate of the Jacksonian Democracy. Polk is notably known as the president who has met every major domestic and foreign policy he had promised during his four-year term. Two of which are resolving the Oregon Country dispute and the cession of Mexico in expanding the American territory.
Today, the President James K Polk State Historic Site offers exhibits, tours, and virtual shows, in honor of the late president's childhood, legacy, and his family's history as well. The site sits on 21 of the original 150 acres owned by President Polk's father.
---
ZACHARY TAYLOR (November 24, 1784)
Zachary Taylor was born on November 24, 1784. On a plantation at Hare Forest Farm, Orange County, now Montebello, Virginia. Started as a career officer in the United States Army, Taylor truly gained success as he rose the ranks to become a major general, then as a national hero for his astounding victories in leading the Mexican-American War. His presidency was short-lived as he died just sixteen months into his term due to cholera morbus.
The Zachary Taylor Home in Springfield, Kentucky, is the childhood home of the late President Taylor. It is currently a private home and not open to the public.
---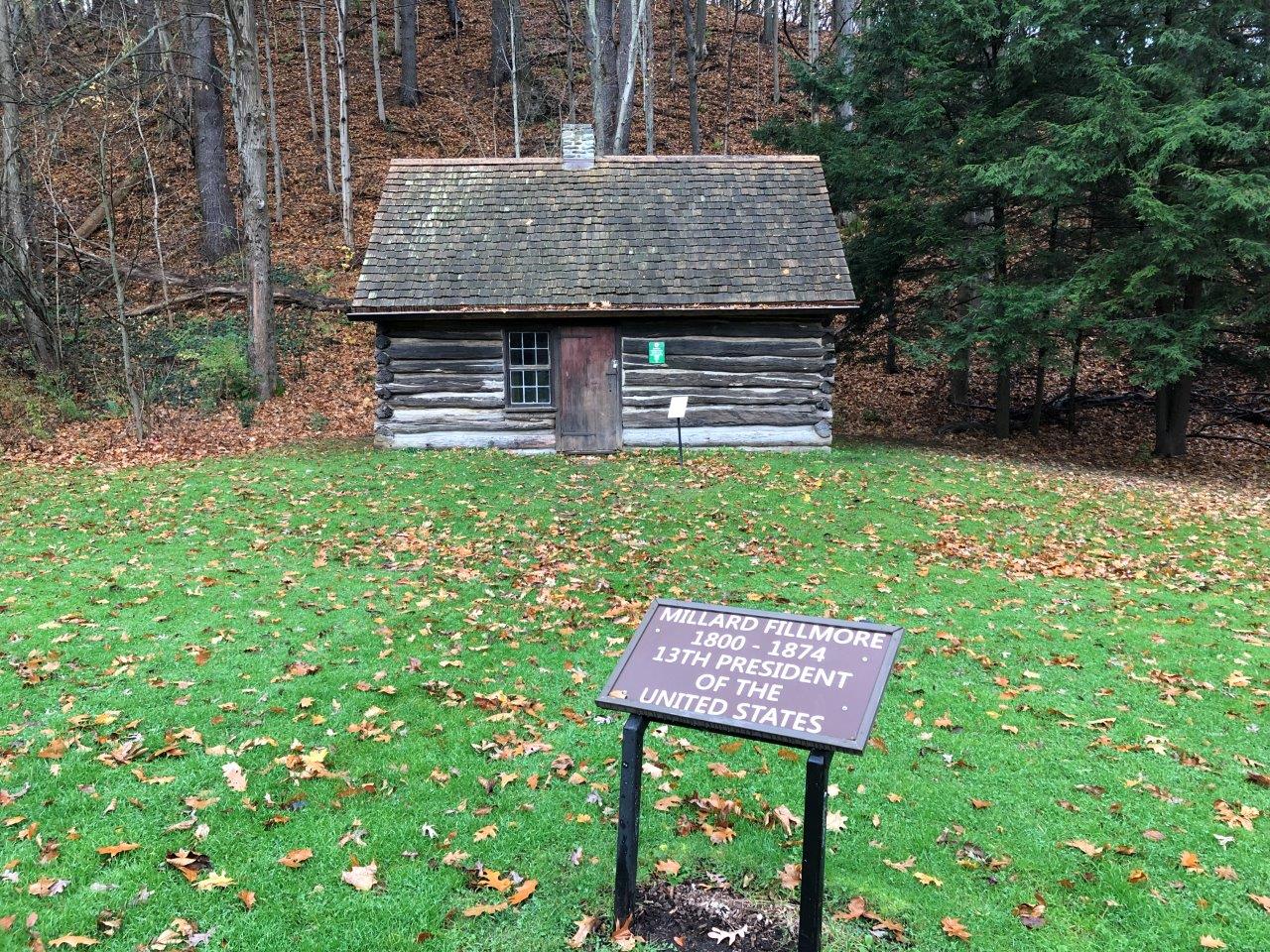 MILLARD FILLMORE (June 07, 1800)
On January 07, 1800, Millard Fillmore was born in a log cabin in Moravia, Cayuga, County, in the Finger Lakes region of New York. Fillmore is known for his remarkable contribution to the passing of the Compromise of 1850. Despite the poverty that faced him during his childhood years, his diligence and will to learn made him becoming a successful attorney. There had been some controversy between his and President Zachary's accord during the latter's presidency while Fillmore was his vice-president.
Currently, a replica of President Millard Fillmore's birthplace has been built that the public may visit at Fillmore Glen State Park. His Millard Fillmore House at 24 Shearer Ave., East Aurora, New York, has been designated as a National Historic Landmark. It is the humble residential house Fillmore built for his little family while he was still starting his political career.
---
FRANKLIN PIERCE (November 23, 1809)
Born in a log cabin at Hillsborough, New Hampshire, on November 23, 1809, Franklin Pierce became the 14th President of the United States of America. Pierce was a brigadier general in the Army during the Mexican-American War before the presidency. He set against anti-slavery groups when he signed the Kansas-Nebraska Act and enforcing the Fugitive Slave Act. His personal life was a challenge more than the presidency itself. His wife suffered illness and undergone depression, and unfortunately, their children died young.
Presently, President Pierce's home is now a National Historic Landmark. The Franklin Pierce Homestead- New Hampshire, is open to the public in honor of the late president's memory. Located on Route 31, Hillsborough, New Hampshire. It's a beautiful two-story frame and clapboard house featuring an interior painted according to the time and period of its former glory.
---
JAMES BUCHANAN (April 23, 1791)
The 15th President of the nation, James Buchanan, was born on April 23, 1791, in a log cabin at Cove Gap, Franklin County, now Buchanan Birthplace State Park, Mercersburg, Pennsylvania.
Dubbed as the only U.S. president who was a lifelong bachelor, Buchanan has historians condemn him for not addressing issues with the secession of the Southern states.
The Buchanan Birthplace State Park is a treat for visitors who love the outdoors. The site features an 18.5-acre park at Tuscarora Mountain in Franklin County.
---
ABRAHAM LINCOLN (February 12, 1809)
Ranked as one of the greatest presidents in American history, Abraham Lincoln was born in a humble one-room log cabin on the Sinking Spring Farm County (present-day LaRue County), Kentucky. His frustration with the outcome of the Kansas-Nebraska Act made his return to politics from focusing on law practice prior. His indelible Gettysburg Address captured the sentiments of all political parties in the nation.
Today, the Abraham Lincoln Birthplace is a National Historical Park at Central Kentucky is the First Lincoln Memorial. It enshrines the symbolic birthplace cabin of President Lincoln to honor his humble beginnings. The site also boasts of beautiful gardens and sinking spring.
---
ANDREW JOHNSON (December 29, 1808)
Born into poverty on December 29, 1808, in a quaint loft of a detached kitchen in Raleigh, North Carolina, the 17th President of the United States, Andrew Johnson, was born. During his term as vice-president, he assumed the presidency after the assassination of President Abraham Lincoln.
Johnson never attended school and despite the lack of education, it did not hinder his ability to joining politics and rose through the ranks. He was an apprentice tailor, served as alderman, and was mayor before being elected to the Tennessee House of Representatives in 1835. He later was elected as governor, then to the Senate. He was the only sitting senator from a Confederate state who did not resign his seat upon learning of his state's secession.
Originally, the former president's birthplace site is believed to be a small house located at Mordecai Historic Park in downtown Raleigh. Today, The Andrew Johnson National Historic Site is put up in honor of the nation's 17th President, at Greeneville, Tennessee. The site is comprised of four units that the public may visit. These are the Visitor Center, The Early Home, The Homestead, and the National Cemetery.
---
ULYSSES GRANT (April 27, 1822)
The two-term President of the United States (1869-1877), Hiram Ulysses S. Grant, was born in Point Pleasant, Ohio on April 27, 1822. His expertise and love for horses served him well through his military career.
A renowned war hero, he was unanimously nominated by the Republican Party and won election as president in 1868. He vanquished the Klan and stabilized the post-war economy of the country. President Grant created the Civil Service Commission which made a mark in the promotion and development of civil service in the country.
Today, his legacy is remembered through the U.S. Grant Birthplace Site. Located at 1551, State Route 232, Point Pleasant, Ohio.
---
RUTHERFORD B HAYES (October 04, 1822)
At East William Street, Delaware, Ohio, on October 04, 1822, President Rutherford B. Hayes was born.
His father died about two months after his father's death. He was raised by his mother Fanny Arabella and his businessman uncle, Sardis Birchard. After receiving his degree at Harvard Law School in 1845, he began his law practice at Lower Sandusky. His moved to Cincinnati in 1849 proved to be a good decision as he became a successful lawyer finding many opportunities here compared to his previous town.
He offered his services to the state when the Civil War began, where he was appointed as major in the 23rd Ohio Volunteer Infantry. He rose through the ranks becoming major general and while still in the army, he was elected in the Congress. He was chosen by the Republican Party to be the presidential candidate in 1875 and won the election. He is remembered for having proven his promise of honesty and fairness during his term and peacefully retired to his beautiful estate at Spiegel Grove, Fremont, Ohio.
And although his birthplace home is presently turned into a gas station, his legacy lives on and could be reminisced through his birthplace memorial plaque at his home site in Delaware.
---
JAMES GARFIELD (November 19, 1831)
President James A. Garfield was born in a cabin at Moreland Hills, formerly Orange Township, Ohio, on November 19, 1831. He was a lawyer before entering politics as a Republican in 1857. He also was a major general in the Union Army during the Civil War and fought battles in Middle Creek, Shiloh, and Chickamauga. His accomplishments in the presidency by enhancing presidential authority through appointments of his chosen reputable key leaders in the cabinet, and inviolable actions towards corruption in the government were notable. His strong leadership made erring officials wary and anxious that on July 2, 1881, just four months into his presidency, a frustrated and delusional supporter, Charles J. Guiteau, shot him at the Baltimore and Potomac Railroad Station in Washington, D.C.
Garfield later died on September 19, 1881, due to infections brought about by the fatal gunshot. Guiteau was executed in 1882 for the late President Garfield's murder.
In honor of the late president's memory, the public may visit the Garfield Birth Site at Moreland Hills, Ohio. Where a birthplace memorial home replica can be seen modeled after their original home built by the late president's father.
---
CHESTER ALAN ARTHUR (October 05, 1859)
Born on October 5, 1829, in a humble cottage at Fairfield, Vermont, Chester Alan Arthur became the 21st President of the United States of America. He grew up in upstate New York and practiced law in the big apple.
Arthur succeeded Garfield's presidency when the latter was assassinated and eventually died in September 1881. Having served as a quartermaster general of the New York Militia during the American Civil War, as a Republican, he later entered politics under Senator Roscoe Conkling's organization.
Despite the negative reputation he initially had as a Stalwart and a product of Conkling's organization, Arthur successfully overcame the reformers' doubts and enforced the Pendleton Civil Service Reform Act. He acted upon the rebirth of the US Navy, and controversially vetoed the first version of the 1882 Chinese Exclusion Act, which he believed violated the Burlingame Treaty.
Currently, we are reminded of President Arthur's achievement during his term and life journey through the President Chester Arthur Historic Site at Fairfield, Vermont.
---
.
GROVER CLEVELAND (March 18, 1837)
In a modest house in Caldwell, New Jersey, on March 18, 1837, President Stephen Grover Cleveland was born. The house is a two-story frame with simple federal and Greek details that adds sophistication to the building. He began his law practice at Buffalo in 1859 and soon after began his political career and rose quickly from mayor of Buffalo in 1881 to president of the nation in 1889. He is the only president to serve two-term but not consecutively. Today, we can have the opportunity to know more about the childhood and political career of President Cleveland through The Grover Cleveland Birthplace State Historic Site, which is located at 207 Bloomfield Ave., Caldwell, New Jersey. It is the country's only house museum dedicated to the interpretation of President Cleveland's life.
---
BENJAMIN HARRISON (August 20, 1833)
President Benjamin Harrison, the 23rd President of the United States, was a lawyer before entering politics. He is the great-grandson of the ninth president of the nation and one of the Founding Fathers who signed the Declaration of Independence of the United States of America, William Henry Harrison, and the son of Benjamin Harrison V.
The 23rd President was born on August 20, 1833, in North Bend, Ohio. He established himself as a successful local attorney, Presbyterian church leader, and politician in Indiana before serving the Union Army as a colonel. As a Republican, he served for a six-year term as a US Senator from 1881 to 1887 before being elected in the presidency in 1888 defeating the Democratic incumbent Grover Cleveland. One of his notable accomplishments is amending the Land Revision Act of 1891 and facilitated the creation of the national forest reserves.
President Benjamin Harrison's legacy is remembered through the Benjamin Harrison Home at 1230 North Delaware St., Indianapolis, Indiana. The site is open to the public but closed during holidays.
---
WILLIAM MCKINLEY JR (January 29, 1843)
Ranked as one of the above-average presidents of our nation, President William McKinley was born on January 29, 1843, in Niles, Ohio. McKinley was the last president to have served the American Civil War and the only one to begin as an enlisted man and end up as a brevetted officer because of his gallantry during his service. He practiced law in Canton, Ohio, and in 1890 was elected in the Congress. He became the Republican Party's expert on protective tariffs. This was enacted as the "The Tariff Act of 1890" also called as McKinley Act that eventually became law in October 1890. He was regarded as the innovator of American interventionism and pro-business sentiment.
Today, we are reminded of President McKinley's childhood and legacy of his leadership through McKinley's Birthplace Home at 40 South Main Street, Niles, Ohio.
---
THEODORE ROOSEVELT (October 27, 1858)
In a four-story brownstone at 28 East 20th Street, Gramercy section of New York City, on October 27, 1858, one of our nation's top five presidents, Theodore Roosevelt, was born.
Famously known as Teddy or T.R., the 26th president of the United States was also a historian and writer and established his reputation as such through his book The Naval War of 1812. Roosevelt was the vice-president when President McKinley was assassinated during his second term in 1901. Roosevelt then assumed the presidency making himself the youngest President of the United States at the age of 42. Among the many notable accomplishments of President Roosevelt in his term, his successful involvement to broker in the Russo-Japanese War landed him a Nobel Peace Prize of 1906.
The childhood and presidential legacy of President Roosevelt are celebrated and remembered through the Theodore Roosevelt Birthplace at the late president's former childhood home in New York City, New York.
---
WILLIAM HOWARD TAFT (September 15, 1857)
The 27th President of the United States of America, William Howard Taft, was born on September 15, 1857, and was raised in a beautiful two-story Greek Revival home at one of Cincinnati's prominent hilltop residences. A good education, innate interest in civic duty, proven work ethics, and prominent connection have helped paved the way to shape Taft's reputable character and leadership. After becoming a lawyer, he was appointed a judge while in his twenties. He then became solicitor general and a judge of the Sixth Circuit Court of Appeals. He was also appointed as civilian governor of the Philippines in 1901 and left a mark in Philippine history. He was also then appointed as Secretary of War by Roosevelt in 1904. He won the presidency in 1908 against William Jennings Bryan. During his term, he focused on East Asia to remove Latin American Governments' intervention.
We can remember his legacy and take a glimpse of how he was as a child at his birthplace site, now the William Howard Taft National Historic Site in Ohio. Find out more about the "Gentle Giant" and the Cincinnati community where he grew up. The site is located at 2038 Auburn Ave., Cincinnati, Ohio, 4519.
---
WOODROW WILSON (December 28, 1856)
Born in this charming Greek Revival manse at 24, Coalter St., Staunton, Virginia, on December 28, 1856, Woodrow Wilson became the 28th President of the USA. Dr. and Mrs. Joseph Ruggles Wilson, President Wilson's parents, were the second occupants of this house which was originally built in 1846 for the pastors of the Staunton's First Presbyterian Church. As an academic, Wilson was the president of the prestigious Princeton University before becoming a governor of New Jersey and then elected as President of the United States. He was awarded the Nobel Peace Prize in 1919 for founding the League of Nations. He also negotiated the passage of the Federal Reserve Act, which transpired the Federal Reserve System. Today, we can visit and remember the great contributions of President Wilson through the Woodrow Wilson Presidential Library at 20, Coalter St., Staunton, Virginia.
---
WARREN G. HARDING (November 02, 1865)
The 29th President of the United States of America, Warren G. Harding, was born on November 02, 1865, in a humble cottage at Blooming Grove, Ohio. His birthplace home site was removed in 1896 and a memorial plaque is placed. During his early career, he acquired The Marion Star and made it into a successful newspaper company. He was a senator for Ohio State before becoming lieutenant governor for two years. He won a landslide victory over Democrat James Cox and became the first sitting senator to be elected president.
Learn more about the history behind President Harding's career and visit the Warren G. Harding Presidential Sites at 380 Mt. Vernon Ave. Marion, Ohio.
---
JOHN CALVIN COOLIDGE JR (July 04, 1872)
In Plymouth Vermont, on July 4, 1872, a Republican lawyer and the 30th President of the United States, John Calvin Coolidge Jr., was born. He earnestly worked his way through the political ladder and eventually became the governor of Massachusetts. His involvement in the Boston Police Strike of 1919 paved his way to the national political spotlight and nailed his reputation as a man of goodwill and decisiveness. He championed as a man of the middle class and was known for having empathy towards them.
Today, the public can visit President Coolidge's original house is part of the Calvin Coolidge Homestead District and designated as a National Historic Landmark. The site is located at 3780 Route 100A, Plymouth, Vermont.
---
HERBERT HOOVER (August 10, 1874)
Herbert Hoover was the 31st President of the United States of American during the Great Depression from 1929 to 1933. Hoover was born to a Quaker family on August 10, 1874, at West Branch, Iowa. He was orphaned at the young age of nine and moved to Oregon. After graduating from Stanford University, he worked for a mining company before he became the head of the Commission for Relief in Belgium. During World War I, Hoover was appointed by President Woodrow Wilson to lead the Food Administration and he was eventually known as the "food czar." His influence in the development of air, travel, and efficient leadership to the Great Mississippi Flood of 1927 has greatly impacted his campaign for the presidency. He won the 1928 presidential election, the year in which the stock market crashed, and thus came the Great Depression.
We can learn more about the birthplace, career, presidency, and many involvements even after the retirement of President Hoover if we visit his memorial site at the Herbert Hoover National Historic Site in 110 Parkside Drive, West Branch, Iowa.
---
FRANKLIN D ROOSEVELT (January 30, 1882)
The 32nd President of the United States, Franklin D Roosevelt, popularly known as FDR, was born on January 30, 1882, at Springwood Estate, Hudson River, Hyde Park, New York. This was his beloved home from his tender age, his youth, through his busy career, until his death. There's no place like home for President FDR. Rated by historians as one of the nation's greatest presidents alongside George Washington and Abraham Lincoln, Roosevelt is much appreciated for carrying the nation through two of the greatest crises of the nation's history; The Great Depression and World War II. Though born and raised from a wealthy family, Roosevelt became the darling of the common man and did not make an impression of intimidation despite being well-off in life. He also became on of the key minds behind the creation of the United Nation which he believes is the only way to regulate and prevent future wars.
His death caused heartbreak to all of the nation's households. His dedication and welcoming the whole nation to his house in Springwood is acknowledged even through his presidency. He welcomed family, friends, and guests, on his terrace to greet well-wishers, especially during elections. Today, the Springwood Estate of President Roosevelt, now Home of Franklin D Roosevelt National Historic Site, is open to the public and houses his collections from his boyhood up to his presidency.
---
HARRY S TRUMAN (May 08, 1884)
On May 08, 1884, the only president who was born in Missouri, Harry S. Truman, was born in a small frame house at Lamar. Truman was vice-president when he succeeded presidency after President Roosevelt's death in 1945. The implementation of the Marshall Plan to rebuild Western Europe's economy, the establishment of the Truman Doctrine, and NATO were some of his accomplishments under his leadership. Currently, his birthplace home is open for public viewing. Not only can visitors look into what President Truman has contributed to history during his political career, but also have a glimpse of his younger years. The Harry S Truman Birthplace State Historic Site is located at 1009 Truman St. #1543, Lamar, Missouri.
---
DAVID DWIGHT EISENHOWER (October 14, 1890)
Born in a humble frame house in Denison, Texas, on December 28, 1856, David Dwight "Ike" Eisenhower became the 34th President of the USA. He hailed from a large family of Pennsylvania Dutch descent and strong religious background. He served as the Supreme Commander of the Allied Expeditionary Force in Europe during World War II. His military experience and rise to ranks for efficient service made him an expert in addressing communism and the federal management towards war. The New Look Policy which was Eisenhower's flagship that focused on the national security policy reflected Eisenhower's concern for balancing the nation's involvement in the Cold War yet balancing the nation's financial resources
We can visit and look back on the great contributions of President Eisenhower through the Eisenhower Birthplace State Historic Site 609 S. Lamar Ave., Denison, Texas.
---
JOHN F KENNEDY (May 29, 1917)
One of the most popular presidents of the United States of America, John F Kennedy, also referred to his initials as JFK, was born in Brooklyn, Massachusetts, on May 29, 1917. He is the 35th President of the nation, the youngest person to be elected president, and the only Catholic ever elected to the office. He served the presidency during the height of the Cold War, and his concern was mainly focused on Soviet relations and Cuba. He also co-signed the first nuclear weapons treaty in October 1963, or the Partial Test Ban Treaty which bans the testing of nuclear weapons in the atmosphere, in outer space, and underwater, except those conducted underground.
President Kennedy was assassinated on November 22, 1963, in Dallas, Texas. Despite his demise early on in his presidency, his life, accomplishments, and career are widely celebrated and gave an interest to the nation. Ranking as one of the top-rated presidents of all time, in commemoration of his life, the Kennedy family repurchased the Beals Street house to serve as a reminder of President Kennedy's birthplace site. Joseph and Rose Kennedy opened the house to the public to continue the legacy and memory that President John Kennedy has contributed to history. The John Fitzgerald Kennedy National Historic Site is located as part of the National Historic site unit, located at 83 Beals St., Brookline, Massachusetts.
---
LYNDON B JOHNSON (August 27, 1908)
Lyndon B Johnson was the 36th President of the United States of America from 1963 to 1969. He was born to a local political family in a humble farmhouse in Stonewall, Texas, on August 27, 1908. He was a high school teacher before starting his political career. President Johnson created the term "Great Society" to describe his domestic policy which focused to create programs that would expand civil rights, public broadcasting, Medicaid, Medicare, education and arts, urban and rural development, and public services.
Learn more about the birthplace, career, presidency, and many involvements of President Johnson at the London B Johnson National Historic Park, Highway 290 East at Park Road 49, Stonewall, Texas.
---
RICHARD B NIXON (January 09, 1913)
On January 09, 1913, the 37th President of the United States, Richard B Nixon, was born. He hailed from a poor family of Quakers in a small town in Southern California. Despite his many successes in his involvement in the Vietnam war, he became the first president to resign from the presidency with his almost certain impeachment because of his role in the infamous Watergate Scandal.
To know more about the birthplace, childhood, political career, and accomplishments of President Nixon, the Richard M Nixon Birthplace in Yorba, Linda, California is open to the public.
---
GERALD FORD (July 14, 1913)
The president who changed his name. Born Leslie Lynch King Jr., on July 14, 1913, at Omaha, Nebraskan, Gerald Rudolph Ford became the nation's 38th President. His stepfather, Ford Industries founder, Gerald Rudolff Ford, never legally adopted him. Until the president changed his name in 1935 after the deaths of his paternal King family grandparents and acquired his stepfather's Anglicized version of his name which is Gerald Rudolph Ford. One of his marks as president was having signed the Helsinki Accords per the Cold War.
To find out more about the life of the young President Ford, the Ford Birthsite and Gardens had been set up in his memory. The site is located at 3202 Woolworth Ave., Omaha, Nebraska, 68105.
---
JAMES EARL CARTER (October 01, 1924)
James Earl Carter, also known as "Jimmy Carter" was born and raised in Plains, Georgia, on October 01, 1924. He was delivered at Wise Sanitarium and the first president to be born in a hospital. He had a wonderful childhood on their farm and was quoted "The early years of my life on the farm were full and enjoyable, isolated but not lonely. We always had enough to eat, no economic hardship, but no money to waste. We felt close to nature, close to members of our family, and close to God."
He was a former United States Navy assigned in submarines before he resigned his naval career and moved back to Georgia to take up his family's peanut growing business when his father died. The success of their business also motivated Carter to oppose the political stance at the time and worked on the eradication of racial segregation, and he became active in the civil rights movement. He became the Governor of Georgia before advancing his career into the presidency. On his second day in office, he pardoned all the Vietnam War draft evaders. Two new cabinet-level departments were added during his term, the Department of Energy, and the Department of Education. Though his presidency was least favored by historians, he is noted to have accomplished and contributed more after his retirement. Being a key figure in charitable causes such as Habitat for Humanity, having published over 30 books ranging from his political views to memoirs and poetry. At 97, with more than 4 decades long retirement, he is considered the oldest living president and the longest post-presidency.
To know more about the early life, family background, accomplishments, and life-long journey of President Jimmy Carter, the Jimmy Carter National Historic Site is open to the public. The site is located in Plains, Georgia. About 10 miles west of Americus on US 280.
---
RONALD WILSON REAGAN (February 06, 1911)
Born in an apartment on the second floor of a commercial building at Tampico, Illinois on February 06, 1911, Ronald Wilson Reagan served as the 40th President of the United States of America. Despite the financial challenges of his family growing up, Reagan managed to graduate from Eureka College in 1932 and worked in broadcast communication. He was a radio commentator before moving to California and found work as an actor and starred in some notable major productions. He became president of the Screen Actors Guild and became a motivational speaker at General Electric factories. His breakthrough speech "A Time for Choosing" earned him national attention and eventually helped garner supporters and made him Governor of California in 1966, and the presidency from 1981 to 1989. During his presidency, some of his notable programs were the "Reaganomics", War on Drugs, invasion of Grenada, and many more in relation to the Iran war. He was an icon among conservatives and had one of the highest approval rates in the presidency alongside Franklin D Roosevelt and Bill Clinton.
Today, we can revisit the boyhood home and reminisce on the accomplishments of President Reagan in the Ronal Reagan Birthplace and Museum at 111 S Main St., Tampico, Illinois, 61283.
---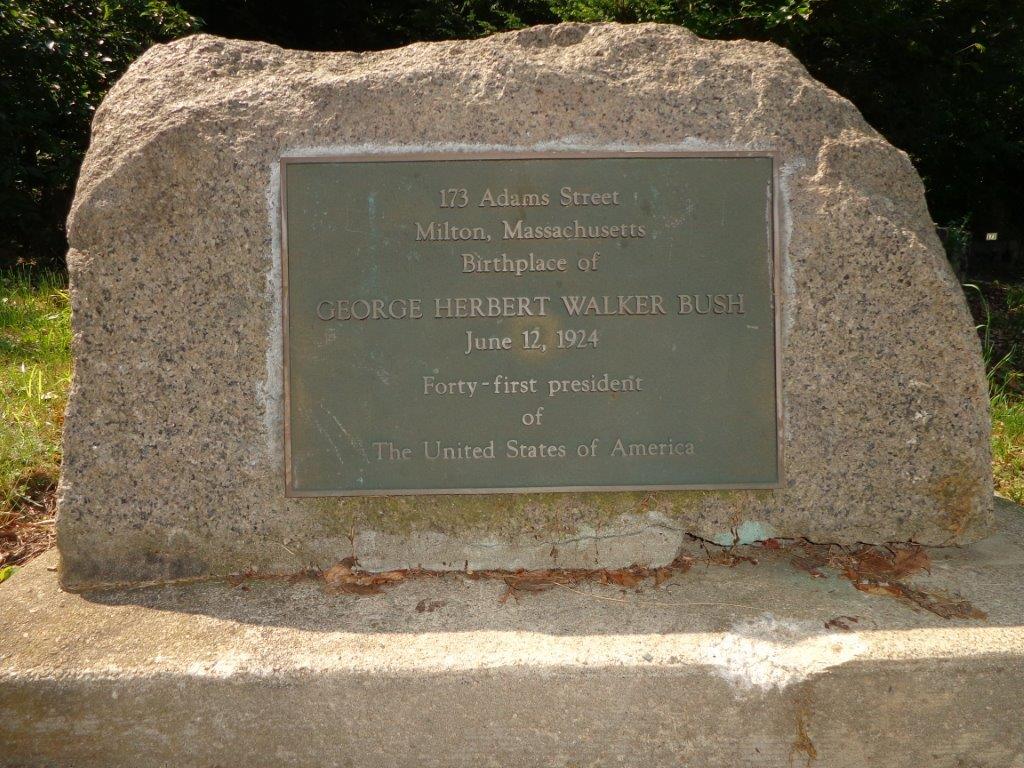 GEORGE HERBERT WALKER BUSH (June 12, 1924)
The 41st President of the United States, George Herbert Walker Bush, was born on June 12, 1924, in 173 Adams Street, Milton, Massachusetts. Prior to his presidency, he served as the 43rd Vice President of the US, became ambassador of the United States to the United Nations, and Director of the Central Intelligence. Young Bush grew up in Greenwich, Connecticut, graduated from Phillips Academy, before serving the US Navy Reserve at the height of World War II. After his involvement with World War II as a navy reserve, he attended and graduated from Yale University and moved back to West Texas where he started his successful oil company. President Bush's notable accomplishments include the signing of the North American Free Trade Agreement (NAFTA) which promoted the trade bloc among the USA, Canada, and Mexico. His involvement even post-presidency was prominent even during his son's (George W Bush) presidency from 2001 to 2009. Making them the second father-son pair to lead the nation as presidents.
Currently, the George Bush Birthplace home is not open to the public and serves as a private residence. The site plaque location is at 173 Adams Street, Milton, Massachusetts.
---
WILLIAM JEFFERSON CLINTON (August 19, 1946)
William Jefferson Blythe III, most popularly called "Bill" Clinton, was born on August 19, 1946, at Julia Chester Hospital, Hope, Arkansas. He was named after his father William Jefferson Blythe Jr. who died three months before his birth. Bill took on his stepfather's surname during his teenage years and went on to be known as William Jefferson Clinton. He was the 42nd President of the United States and was the Governor of Arkansas pre-presidency.
He signed into law the North American Free Trade Agreement (NAFTA) and the Violent Crime Control and Law Enforcement Act, commonly referred to as the 1994 Crime Bill. He was successfully involved in some peace agreements on overseas wars and acknowledged as having presided over the longest period of peacetime economic expansion in American history. In 2998, he was impeached due to perjury and obstruction of justice to conceal his illicit affair with a then 22-year old White House intern, Monica Lewinsky.
President Clinton left office having the highest presidential approval rate of any US President since 1945. Post-presidency, he was still involved in many speaking engagements and humanitarian work. His birthplace site is open to the public and is located at 117 S Hervey St., Hope, Arkansas, 71801
---
GEORGE W BUSH (July 06, 1946)
The eldest son of Barbara and George H.W. Bush, George Walker Bush was born on July 06, 1946, at then Grace- New Haven Hospital in New Haven, Connecticut. After his graduation from Yale College (1968) and Harvard Business School (1975), he went on to work in the oil industry. During his gubernatorial leadership, he successfully reformed the criminal justice system, and sponsored legislation for the tort reform. He was also acknowledged to have helped make Texas the leading producer of wind-powered electricity in the U.S.
He created the United States Department of Homeland Security and declared a global war on terrorism. He is most noted for the invasion of Afghanistan to overthrow the Taliban and destroy the terrorist group Al-Qaeda. He won a second term as president. He both had the highest approval rate with his response to the 9/11 attack and lowest rating during the Great Recession in 2007. We can revisit the birthplace of President George W Bush in Yale-New Haven Hospital, Connecticut.
---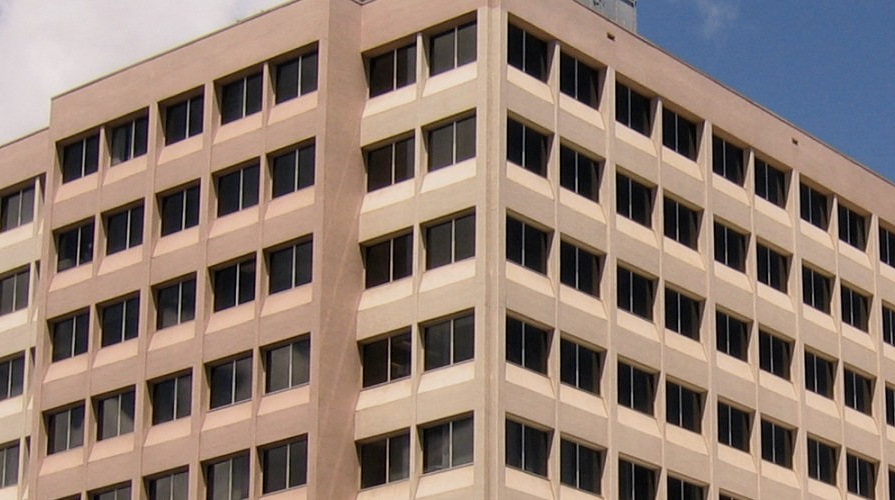 BARACK HUSSEIN OBAMA II (August 04, 1961)
Born on August 04, 1961, in Kapi'Olani Medical Center for Women and Children in Honolulu, Hawaii Barack Hussein Obama served as the 44th President of the United States of America. According to Michael Nelson, a professor and consulting editor of the University of Virginia, Barack spent his boyhood years, from age six to ten, in Indonesia together with his white American mother and Indonesian stepfather. Obama acknowledged the multiplicity of his cultural upbringing, from Hawaiian, Indonesian, having black and white descent, which all honed him to be the person and charismatic leader that he is today. He studied at Columbia University in 1983 and started his career as a community organizer in Chicago after graduation. He truly made a mark in 1988 having enrolled in Harvard Law School and became the first black president of the Harvard Law Review.
He went on to become an attorney and academic teaching law at the University of Chicago Law School from 1992 to 2004. During his presidency, among the many signed laws during his term was the Affordable Care Act or known as Obamacare. He also ordered military involvement in Libya which overthrown Muammar Gaddafi. He won re-election for the second term in 2013. He brokered JCPOA nuclear deal with Iran, initiated sanctions against Russia for the invasion of Ukraine, and promoted the inclusion of LGBT Americans.
The birthplace site of President Obama is the KapiÓlani Maternity and Gynecological Hospital, now the Kapi'Olani Medical Center for Women and Children.
---
DONALD JOHN TRUMP (June 14, 1946)
Famous American media personality Donald John Trump was born on June 14, 1946, at the Jamaica Hospital in Queens, New York. Son of a prominent real estate developer, Frederick Christ Trump Sr., Donald presided over the company in 1971 and renamed it The Trump Organization. The company has since expanded from real estate development to various side ventures and licensing by his name. He won the 2016 presidential election as a Republican over the Democratic nominee Hillary Clinton. During his term, some of his notable accomplishments were the Tax Cuts and Jobs Act of 2017 and pursued the American First agenda. He triggered a trade war with China when he imposed tariffs as part of his America First agenda economic policy.
---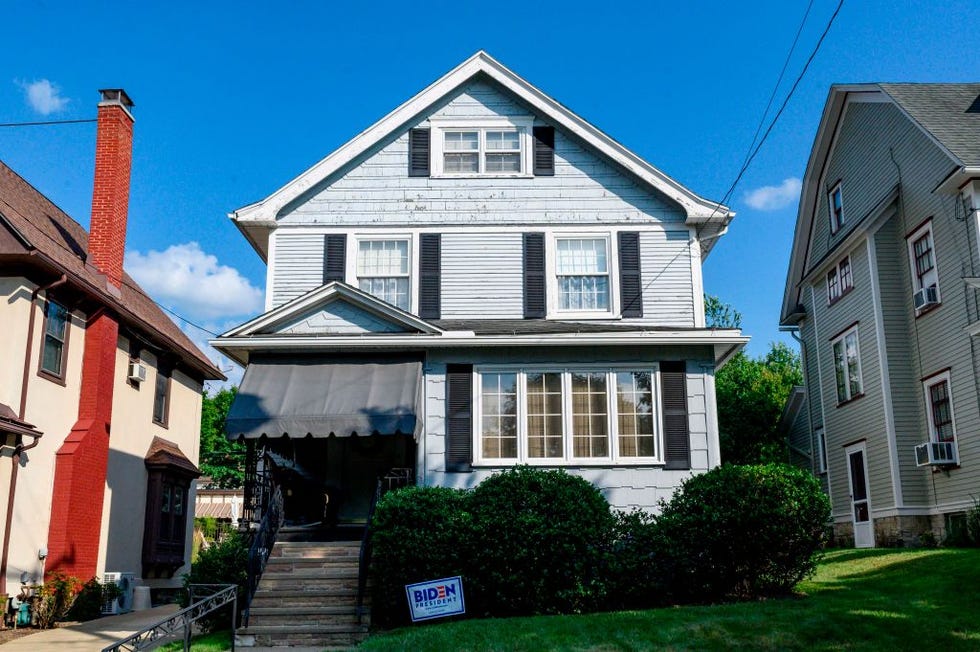 JOSEPH ROBINETTE BIDEN JR. (November 20, 1942)
Joseph Robinette Biden Jr., the 46th President of the United States, was born and raised in a three-story Colonial home at Scranton, Pennsylvania on November 20, 1942. He studied at the University of Delaware and eventually earned his law degree at Syracuse University in 1968. He served as the 47th vice-president from 2009 to 2017. He was awarded the Presidential Medal of Freedom by then-President Barack Obama. Biden announced the withdrawal of US troops in Afghanistan by September 2021.
Today, Biden's Scranton home showcases the president's childhood and how he was until his presidency. The site is located at 2446 N. Washington Avenue in Scranton's Green Ridge neighborhood.