Smith's Castle at Cocumscussoc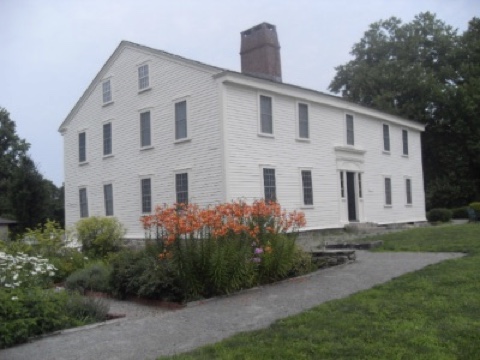 Smith's Castle at Cocumscussoc is located on scenic Mill Cove in Wickford (North Kingstown), Rhode Island, The site is a National Historic Landmark Archaeological Site and the manor house is individually listed on the National Register of Historic Buildings.
Smith's Castle is an award winning historic site and house museum where four centuries of Rhode Island history are preserved and interpreted through tours, living history reenactments, and educational programs for adults and children. Before the arrival of Europeans, it was a summer gathering place for the Narragansett. Site of 1638 trading post established by Roger Williams, Rhode Island's founder. The structure was burned in King Phillip's War (1675), Richard Smith rebuilt, and the land flourished as the 18th century Updyke plantation. Award winning restoration reveals 17th century and 18th century construction. NEW for 2020- exhibits on early Dutch trade and slave life during the plantation era.
Docents in period clothing provide hour long interpretive tours of the house at noon, 1:00, 2:00, and 3:00 p.m. on Thursdays through Sundays in June, July, and August; and on Fridays through Sundays in May, September, and until October. School and group tours through November. Grounds and Museum rentals- May through early December. Open for special events throughout the year. The grounds, colonial gardens and multiple walking trails are open to the public year round. Leashed pets on site only. The office is also open year round, please call for hours.
From mid October through April the Castle is closed for guided tours