Workshop: Project Management for History Professionals
Improve listing Presented by American Association for State and Local History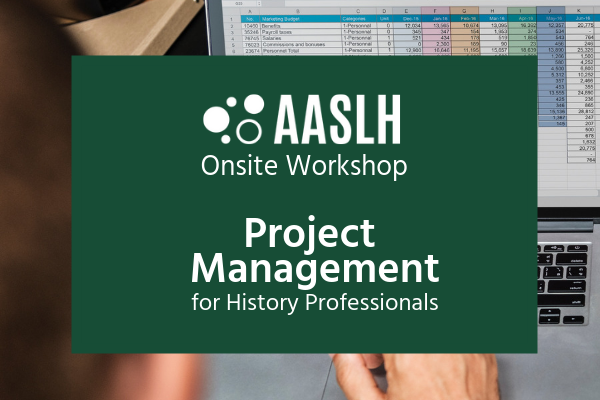 Project Management provides valuable instruction in planning, managing and successfully completing projects of all types. Project Management for History Professionals is an onsite AASLH workshop on May 20-21, 2019 at Butterworth Center & Deere-Wiman House, Moline, IL. In this workshop, participants learn how to implement internationally recognized project management principles in a history context. Instruction will cover all of the details in the four steps to successful project management:
Define (creating a project charter, setting initial objectives, identifying risks and constraints, and more)
Plan (developing a schedule, budget, etc.)
Manage (providing feedback, negotiating for resources and resolving differences)
Review (turning over deliverables, documentation and more)
Using real project ideas, participants apply project management principles to create a project charter and scope diagram that help them return home equipped to begin or continue their project in an efficient, orderly and open manner.
Details
FORMAT: In-person group workshop
LENGTH: Two days (9:00 am – 5:00 pm)
DATE: May 20-21, 2019
LOCATION: Butterworth Center & Deere-Wiman House, Moline, IL
MATERIALS: Workshop materials will be provided upon registration and in-person at the event.