Tours of The Old Ordinary
Improve listing Presented by Hingham Historical Society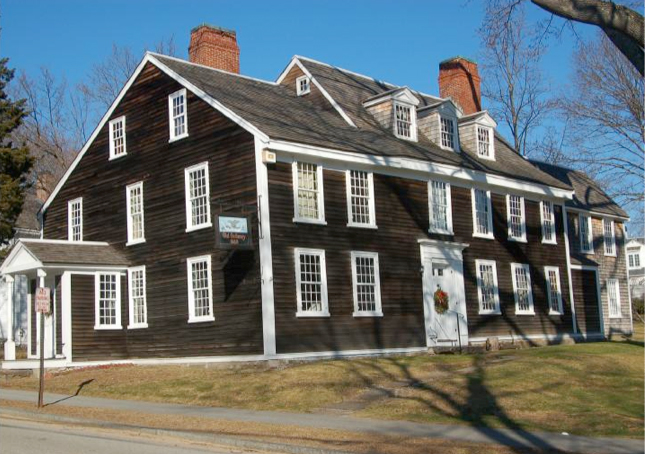 Come and tour The Old Ordinary, house museum of the Hingham Historical Society. Built in 1688 and expanded twice before the Revolutionary War, The Old Ordinary has served as a colonial ordinary and tavern and meeting place off and on for over 150 years. Fascinating in its own right, it is filled with furnishings, housewares, and fun stories to fascinate and delight its visitors.
The Old Ordinary is open for regular tours from June 15 until August 31 on Thursdays, Fridays and Saturdays from 1:00 to 4:00 p.m. Tours take about an hour and the last tour is offered at 3:00. It is also open September 7, 21, and 28.
Admission fees, which support the preservation and restoration of the property, are as follows:
Adults $5 / Children under 12 $3 / Hingham Historical Society members free.
Special tours can be arranged with advance notice. Contact oldordinary@hinghamhistorical.org
We are especially happy to see those who descended from owners of the home!
We regret that, as a 17th and 18th century building, the Old Ordinary is not handicap accessible. There are two steps into the building and stairs to the second floor. It is possible to limit the tour to one floor, and there is a chair to rest on in each room.
Note that the building does not open when the outside temperature exceeds 90 degrees.
Saturday June 22 we are closed for the Gilder Lehrman Institute of American History, which is being held on campus.
July 6 and August 10 will offer Colonial Craft Days and a special admission will be in effect.
August 3 is Hingham's Museum Day and admission will be free.
For more information, contact oldordinary@hinghamhistorical.org or visit the Hingham Historical Society website:
http://www.hinghamhistorical.org