Public Lecture: Democracy in Chains: Roots of the Contemporary Crisis of American Democracy
Improve listing Presented by Salem State University History Department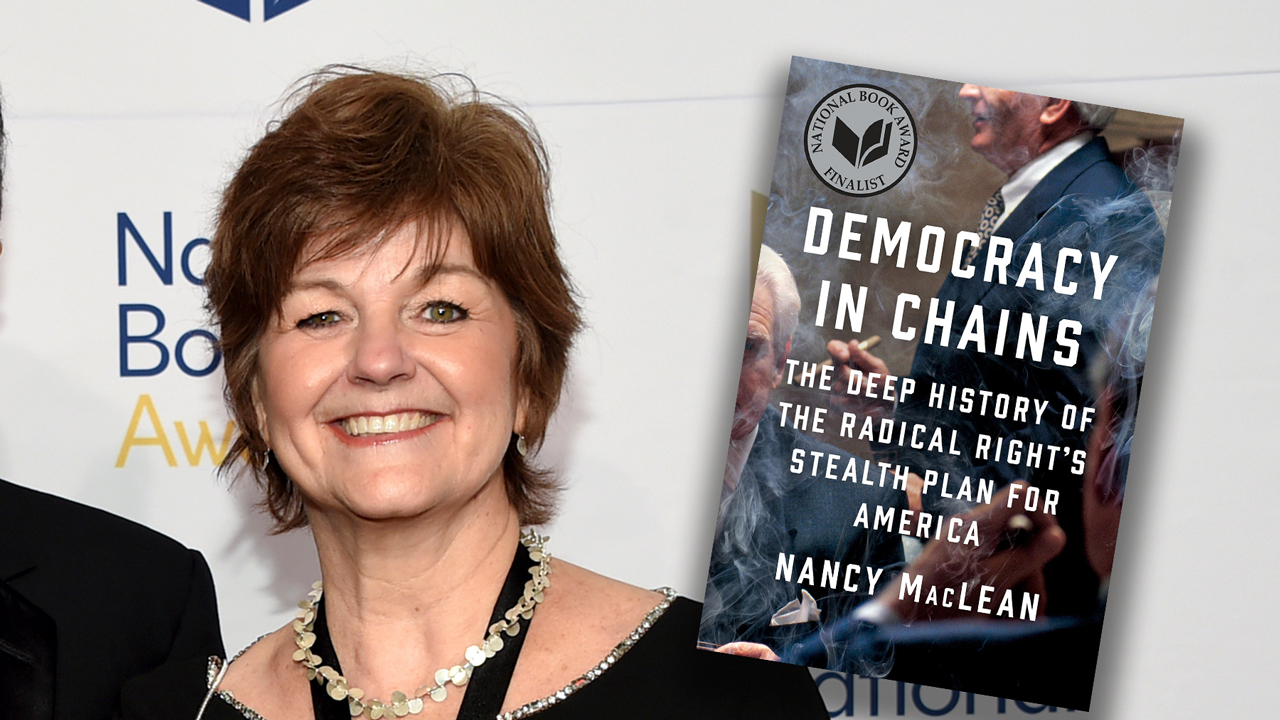 Salem State University's Public History Speakers Series invites you to an evening with Nancy MacLean, author of the National Book Award Non-Fiction finalist selection, Democracy in Chains: The Deep History of the Radical Right's Stealth Plan for America. Booklist called the book, "perhaps the best explanation to date of the roots of the political divide that threatens to irrevocably alter American government."
McLean will describe how the libertarian right, funded by the Koch brothers, has influenced American politics to radically change the rules of governance and fundamentally reshape society. MacLean discusses the writings of economist James Buchanan and other libertarian thinkers, whom she argues laid out a vision for a society in which "capitalism has free rein and the rights of the wealthy few are protected, while the many are prevented from exercising countervailing power." The goal is a society in which government is so shrunken as to be unrecognizable. MacLean will examine the policy, fundraising and political effects of of these ideas and how they have shaped the politics of antigovernance. She will also share critics' responses to her widely-read book and how they have shaped her thinking on the state of American democracy.
Nancy Maclean is the William H. Chafe Professor of History and Public Policy at Duke University. MacLean's research focuses on race, gender, labor history and social movements in 20th century U.S. history, with particular attention to the U.S. South.
This event is co-sponsored by Unchain Democracy, a local grassroots organization, the SSU Graduate School, SSU Dept. of Economics, and the SSU Center for Research and Creative Activities. It is free and open to the public. For more information about the talk, contact Frank Kashner at fkashner@gmail.com. For more information about the venue, contact Dr. Margo Shea at mshea@salemstate.edu or 978-542-2610.