Online Course: Museum Education and Outreach
Improve listing Presented by American Association for State and Local History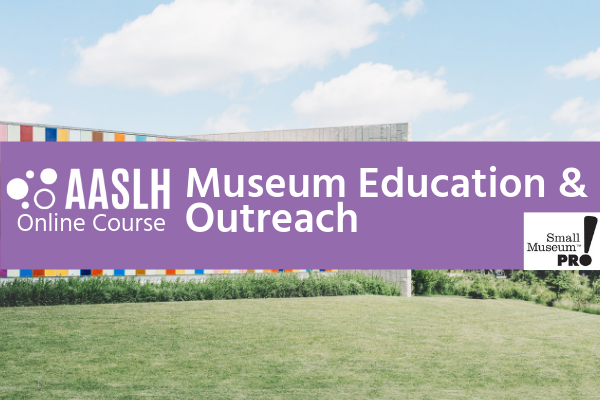 COURSE DATES: March 25 – May 17, 2019
At their heart, regardless of type or size, museums are engaging, dynamic places of education. This AASLH online course, Museum Education and Outreach, is about how we can facilitate visitors' meaningful and memorable experiences in the informal environments of museums.
This course requires regular check-ins, sharing and commenting on peer work, and participation in scheduled live chats. Participants will help shape the flow of the course in addition to providing resources and insights on each other's work. Assignments are made weekly to allow for regular feedback and dialogue. While work can be done at your own pace, meeting deadlines is encouraged to maximize the experience. Throughout the course you will develop a toolkit of strategies, policies, and documents ready for immediate implementation.
Course Logistics
FORMAT: Online, weekly-paced course
LENGTH: 8 weeks
PARTICIPATION STYLE: Bi-weekly (every-other-week) real-time online chats; weekly assignments; final course assignment
MATERIALS: One required text
CREDIT: Successful completion of this course will earn one credit toward the Small Museum Pro! certificate from AASLH.
COURSE DATES: March 25 – May 17, 2019
COST: $195 AASLH Members / $295 Nonmembers
OPEN REGISTRATION: February 15 – March 20, 2019