Hot Metal Day at the Museum of Printing
Improve listing Presented by The Museum of Printing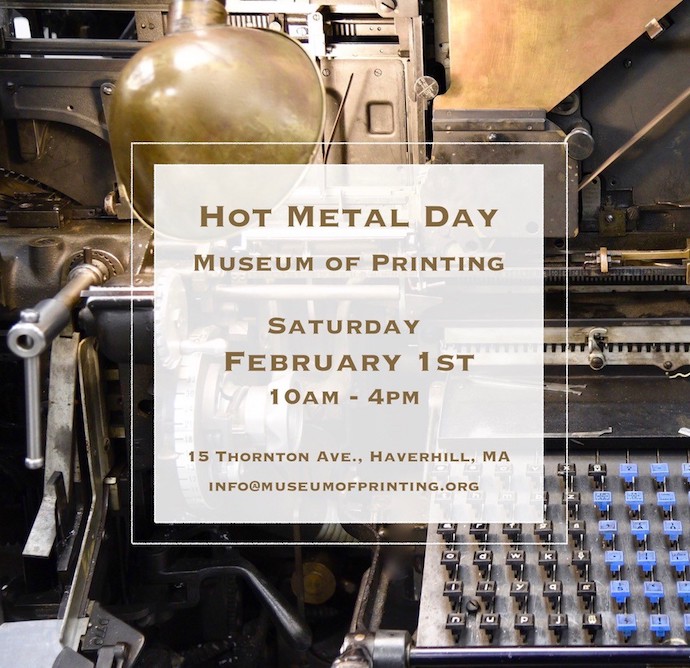 Come visit the Museum on Hot Metal Day, Saturday, February 1st!
Watch demonstrations on the Linotype Model 31 by our friend, Michael Babcock, of Interrobang Press.
Cast your name, a favorite word or emoji in hot metal on the Ludlow.
Print a keepsake with us in the Letterpress Studio.
Learn about the history of the Linotype and Ludlow from Museum President, Frank Romano (11 am and 2 pm).
See Doug Wilson's movie, Linotype: The Film (11:30 am and 2:30 pm).
Tour the Museum!
Learn how the Linotype changed the world. Take time to see our rare 1883 second prototype called the Second Band Machine, and a 1972 Elektron II, the last model Linotype built. Have a look at all the Linotype specimen books and a cabinet full of unique Linotype artifacts in the Romano Library.
Fun for all ages Be sure to mark your calendars for Saturday, February 1st, 10 am to 4 pm, 15 Thornton Avenue, Haverhill, MA,museumofprinting.org