History At Play Presents "I Now Pronounce You Lucy Stone" at Watertown Free Library
Improve listing Presented by History At Play

A Leader of Women's Suffrage, Lucy Stone, Transports Audiences back in Time!
History At Play's Critically Acclaimed One-Woman Performance Celebrates the Centennial of Women's Suffrage in the United States
September 17, 2020 - 7:00 PM
Watertown Free Public Library - 23 Main St, Watertown, MA 02472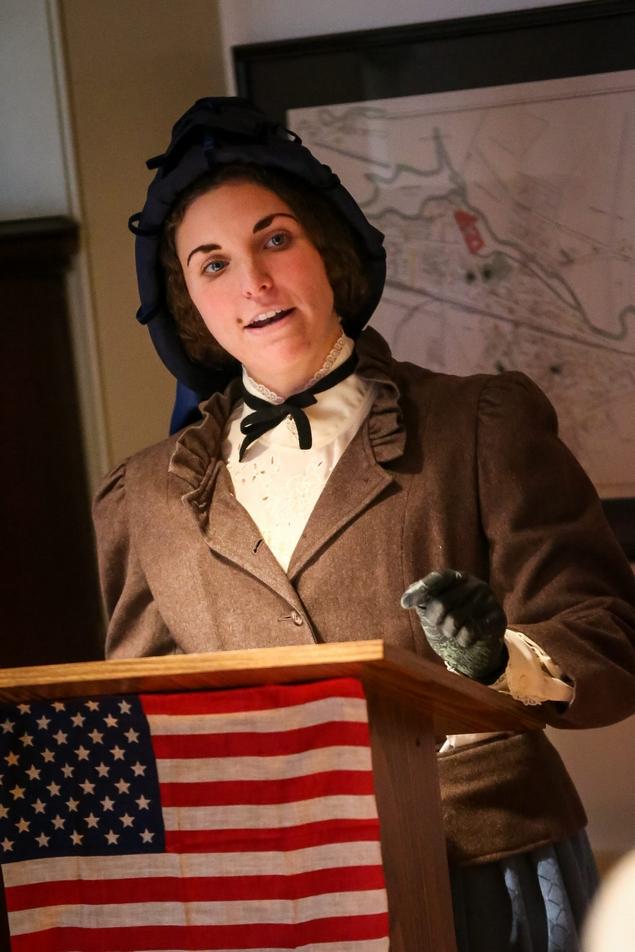 History At Play™ has garnered nationwide attention for their one-woman living history performances, chronicling the lives of legendary women who changed society. The fiery performance in I Now Pronounce You Lucy Stone has received accolades from journalists, actors, and historians alike and was featured on the WGBH Forum, a series of lectures and performances selected by WGBH to be streamed online.
In this presentation of I Now Pronounce You Lucy Stone, History At Play Founder and Artistic Director Judith Kalaora is Lucy Stone: The first woman from Massachusetts to earn a college degree, a fierce abolitionist, and women's rights activist. Challenging discrimination is not easy, but Lucy Stone is never one to take the easy road. Even Susan B. Anthony credited Lucy Stone for her involvement in the tumultuous women's rights movement.
Lucy and her comrades were evolving from successful abolitionists to struggling suffragists. Their fight was ferocious, so come along for the ride! Suitable for all ages. Run time: 60 minutes.
Written by Judith Kalaora. Followed by Q&A. Copyright 2011, History At Play. Photo: MetroWest Daily News