Footsteps of Heroes: Civil War Walking Tour of Newburyport - w/ William & Elizabeth Hallett
Improve listing Presented by Civil War Roundtable of the Merrimack

Newburyport and the Civil War author, William Hallett and his wife Elizabeth, invite you to join them on Sunday, November 10, 2019 at 2pm, to honor Veterans' Day for the Original - Footsteps of Heroes: Civil War Walking Tour of Newburyport.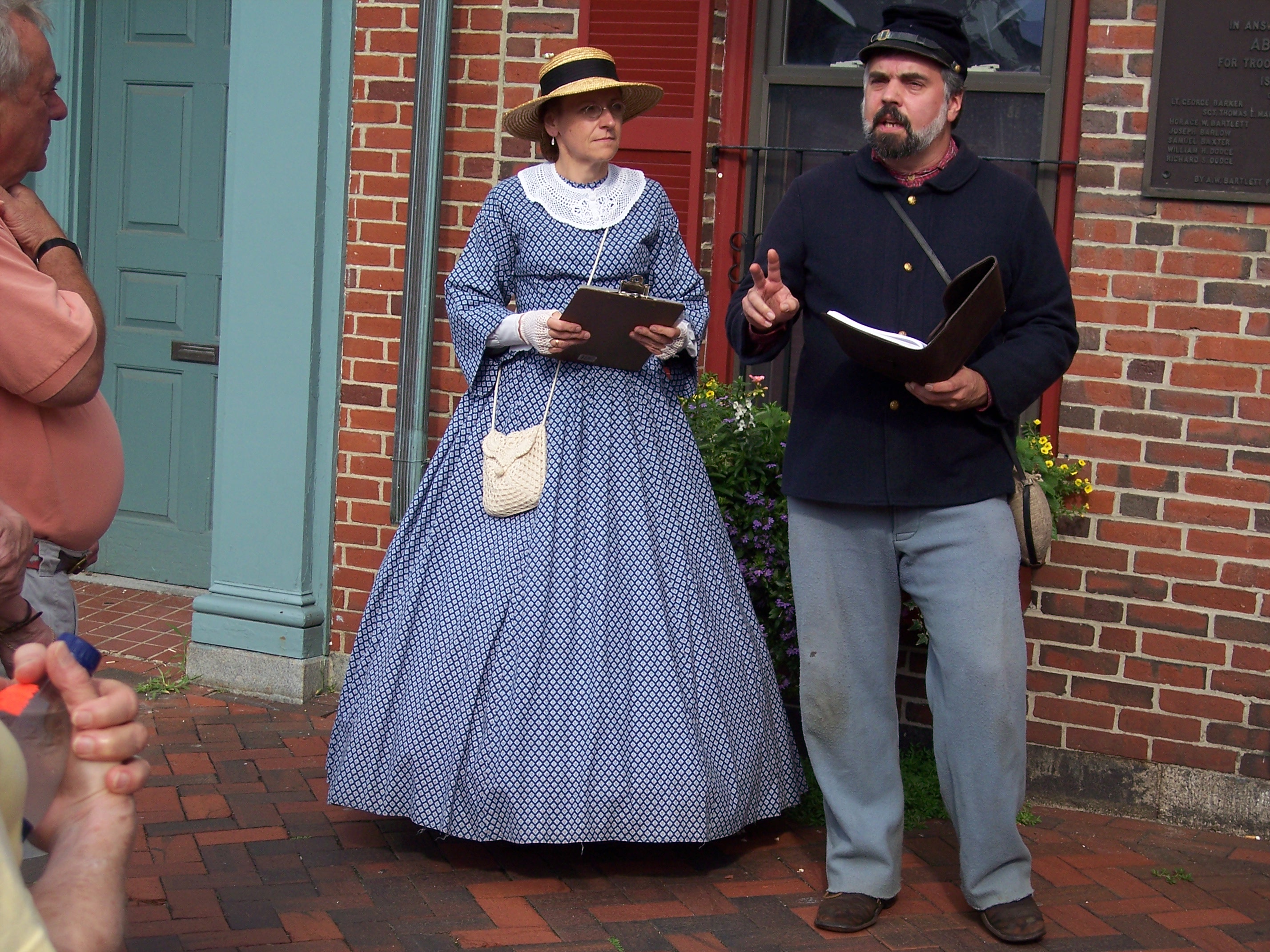 The 90 minutes walking tour features sites and stories of Newburyport's Civil War history including Albert W. Bartlett and the first troops who left the Clipper City; stories of the shipyard; a local politician (and dear friend of Jefferson Davis) who almost ran against Lincoln for president; stories of Frederick Douglass' visit; a Newburyporter who would become a Confederate General, Union P.O.W.'s, women on the home-front, and more!
The tour begins and ends at 57 State St (Arthur Page Insurance Co), Newburyport, MA. Please wear appropriate clothing and comfortable shoes.
In honor of Veterans Day, a $5 donation is requested to go to Civil War preservation.
Mr. Hallett's book will be available after the tour for purchase and signing.
For more, Google "Footsteps of Heroes Newburyport" or email nbptcw@gmail.com