Exploring Irish Connections to Prohibition and Property
Improve listing Presented by American Ancestors and New England Historic Genealogical Society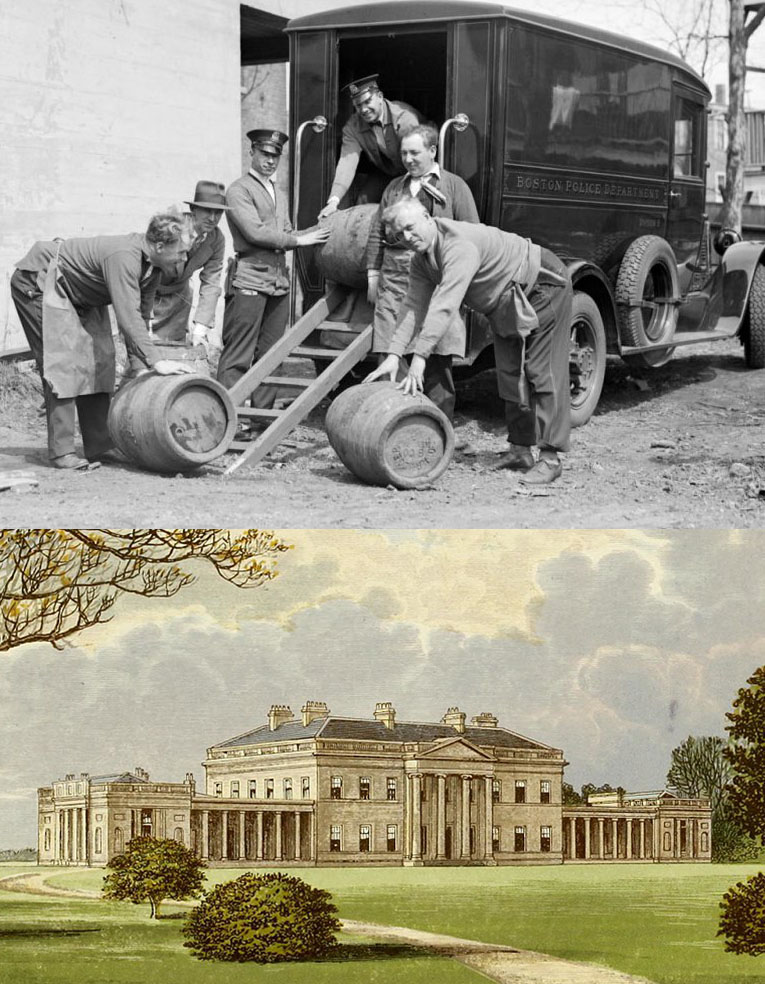 In Partnership with The Irish Ancestral Research Association
American Ancestors Research Center, 99-101 Newbury Street, Boston
Saturday, March 7, 9:30 AM–12:00 PM Cost: $20, includes breakfast and research time
Join American Ancestors and TIARA (The Irish Ancestral Research Association) for an Irish family history seminar! Learn about Boston during the time of prohibition and some key Irish players: namely the Gustin Gang and politician Martin Lomasney. Then cross the pond and learn how Irish estate records can shed light on both your tenant and land-owning ancestors. Participants are invited to stay and do research following the program.
AGENDA:
9:30 AM – Check-in and breakfast refreshments
10:00 AM - The City of Scofflaws: Boston During Prohibition, Presented by Stephanie Schorow
The word "Prohibition" conjures up images of speakeasies, gangsters, flappers, and bathtub gin. The actual legacy of the national Prohibition, from 1920 to 1933, is far more complicated. Stephanie Schorow has researched the impact of Prohibition on Boston for her book, Drinking Boston: A History of the City and Its Spirits, and uncovered tangled tales of "bars" set up in South Boston kitchens, bootleggers like the Gustin Gang, and shrewd politicians like Martin Lomasney, the teetotaler boss of Ward Eight who nevertheless inspired Boston's most famous cocktail. Schorow's illustrated talk will transport her audience back to 1920s Boston, a not-so-dry time in the city's history.
11:00 AM - Irish Estate Records, Presented by Rhonda R. McClure
Irish estate records date from the 17th and 18th century and can provide important information about your tenant and land-holding ancestors. With few digitized or indexed, and in no central location, they can be tricky to locate. Learn what you might find in estate records and how to track them down.