Comings & Goings - She the People Walking Tour — Boston
Improve listing Presented by Jen Deaderick, Author of She the People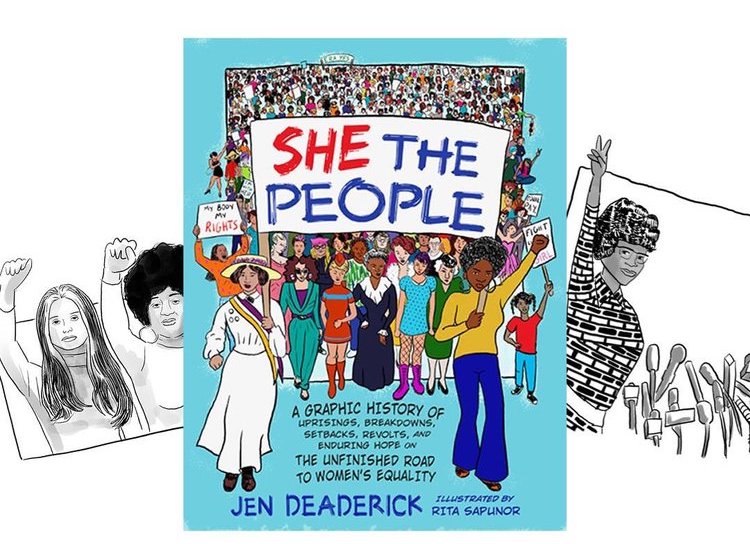 "Fast paced and full to bursting with vivid, raucous figures and stories that have been kept out of our history books for too long, Jen Deaderick's She the People is a remarkable corrective that will broaden readers' views and deepen their understanding of the history that has brought us to this moment—and will inspire new approaches to moving forward."


— Rebecca Traister, author of Good and Mad & All the Single Ladies
With stops at places referred to in my book, SHE THE PEOPLE, or related to people I discuss, my walking tours gives a sense of the layers of women's history in Boston, from before 1776 to now.
On the Comings & Goings tour, we walk through some of the older parts of Boston, around the Common and into Chinatown. The focus is on arrivals and departures that changed the face of the city and the course of women's history.
To purchase tickets, click here:
https://jendeaderick.as.me/ComingsGoings
Tours will generally happen rain or shine, but in cases of extreme weather, which happens around these parts, I will get in touch with people who have registered.
The tour is approximately three miles and takes about three hours. There are lots of opportunities for breaks — bathroom and snacks — throughout, with one scheduled stop for refreshments halfway through
---------
At the moment, just a Boston branch of the tour is available. A Cambridge edition, and a combined version, will be available later on. You can join my mailing list, or follow me on Twitter or Facebook to stay up to date on these developments.