Black Radical: The Life and Times of William Monroe Trotter
Improve listing Presented by Royall House and Slave Quarters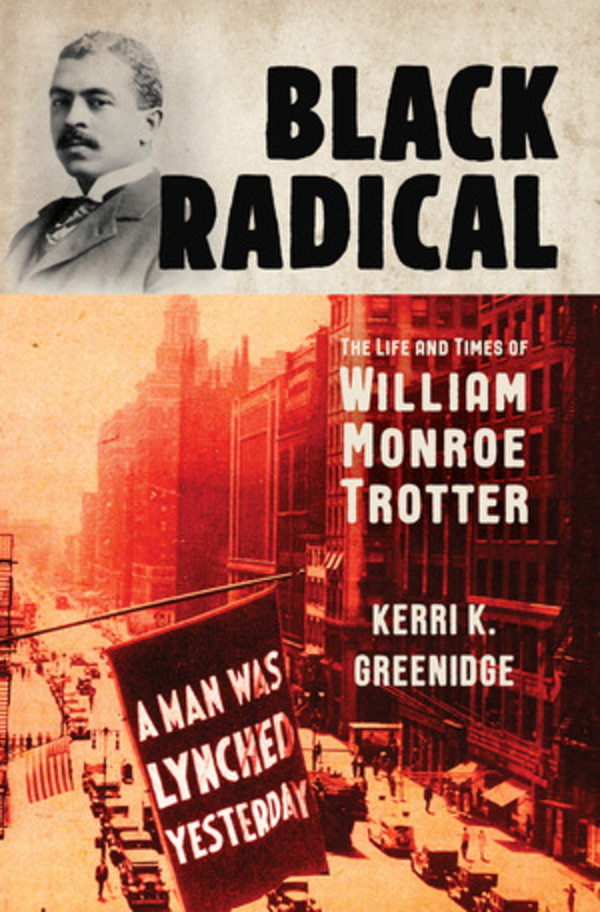 Tufts University historian Kerri Greenidge will speak about her forthcoming book, Black Radical: The Life and Times of William Monroe Trotter.
This long-overdue biography reestablishes William Monroe Trotter's essential place next to Douglass, Du Bois, and King in the pantheon of American civil rights heroes.
William Monroe Trotter (1872-1934), though still virtually unknown to the wider public, was an unlikely American hero. With the stylistic verve of a newspaperman and the unwavering fearlessness of an emancipator, he galvanized black working-class citizens to wield their political power despite the violent racism of post- Reconstruction America.
For more than thirty years, the Harvard-educated Trotter edited and published the Guardian, a weekly Boston newspaper that was read across the nation. Defining himself against the gradualist politics of Booker T. Washington and the elitism of W. E. B. Du Bois, Trotter advocated for a radical vision of black liberation that prefigured leaders such as Marcus Garvey, Malcolm X, and Martin Luther King Jr.
Synthesizing years of archival research, historian Kerri Greenidge renders the drama of turn-of-the-century America and reclaims Trotter as a seminal figure, whose prophetic, yet ultimately tragic, life offers a link between the vision of Frederick Douglass and black radicalism in the modern era.
Kerri Greenidge received her Doctorate in American Studies from Boston University, where her specialty included African-American history, American political history, and African-American and African diasporic literature in the post-emancipation and early modern era. She has taught at Boston University, the University of Massachusetts, and Emerson College. Her work includes historical research for the Wiley-Blackwell Anthology of African-American Literature, the Oxford African American Studies Center, and PBS. For nine years she worked as a historian for Boston African American National Historical Site in Boston, through which she published her first book, Boston Abolitionists. She is currently interim Director of American Studies at Tufts University, and co-director of the African American Trail Project at the Center for the Study of Race and Democracy.
Copies of Black Radical will be available for purchase and signing at the event.
Free admission for RH&SQ members; $10 for non-members.