"Ambush of the Isaac P. Smith," w/ historian Gary Dyson
Improve listing Presented by Civil War Roundtable of the Merrimack

Join the Civil War Roundtable of the Merrimack as we welcome historian & author Gary Dyson. Gary will discuss his book, "Ambush of the Isaac P. Smith."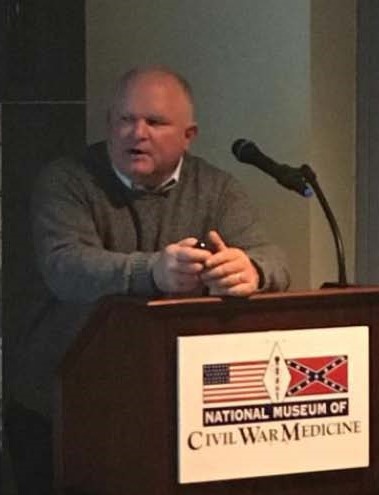 The "Ambush of the Isaac P. Smith" provides a detailed account of the battle resulting in the capture of the USS Isaac P. Smith by Confederate shore batteries on the Stono River near Charleston, South Carolina on January 30, 1863. The Smith had earned a reputation for causing mischief against Confederate forces and property owners along the Stono River, attracting the attention of the Confederate high command in Charleston. By January 1863, General Beauregard had had enough of the ship's exploits and determined to make an example of her. An elaborate ambush was planned to sink or capture her.
Gary L. Dyson is a retired Environmental Specialist from the city of Gaithersburg, MD and a former Marine. He is a lifelong history enthusiast and has spent countless hours reading, researching and exploring battlefields – from the French and Indian War to World War II. Gary owns Dyson Genealogy and Historical Research and is the author of "Ambush of the Isaac P. Smith" and "A Civil War Correspondent in New Orleans, the Journals and Reports of Albert Gaius Hills of the Boston Journal." He has a BS in Natural Resources Management from Oregon State University. Gary lives in Mount Airy, MD with his wife Emily and has two adult children. He is also a board member for the Frederick County Civil War Round Table in Maryland.
The Civil War Roundtable of the Merrimack is open to the public. Visit us and perhaps join us!