Agricultural Exhibition
Improve listing Presented by Old Sturbridge Village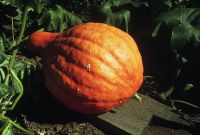 Saturday, September 14 and Sunday, September 15, 2013
Experience an old-fashioned agricultural exhibition complete with demonstrations of early New England farm equipment and displays of Village-grown heirloom vegetables, herbs, and flowers.
Demonstrations and hands-on activities get visitors close to the action. See horse-powered apple grinding, field mowing or assist with plowing, apple picking, and grain threshing.
The old-fashioned agricultural exhibition includes seeing animals on the Village Common - as they would have been showcased in the 1830's, a plow salesman describing his "new and improved" plow, and the display of entrants into the heirloom vegetable and flower exhibit.