Our original design honoring the "1773 Boston Tea Party". Made by hand in New England. Each bracelet comes in a beautiful box and includes a small card with a historical account of the event along with a "1773" sticker.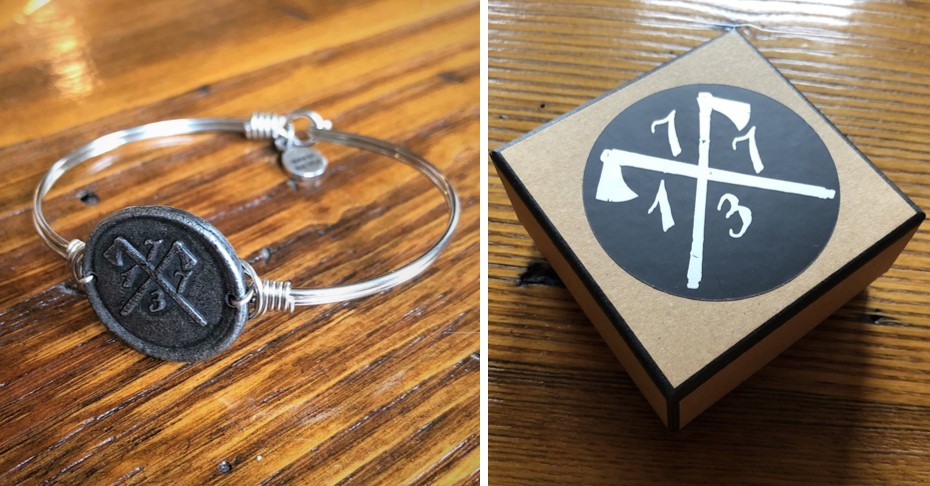 Also available, the Stamp Act Bracelet and the "Seal of Newport Rhoade Island Counsel" necklace with a large, oval wax seal featuring a sheep with the words, "Seal of Newport Rhoade Island Counsel" from the Newport Historical Society.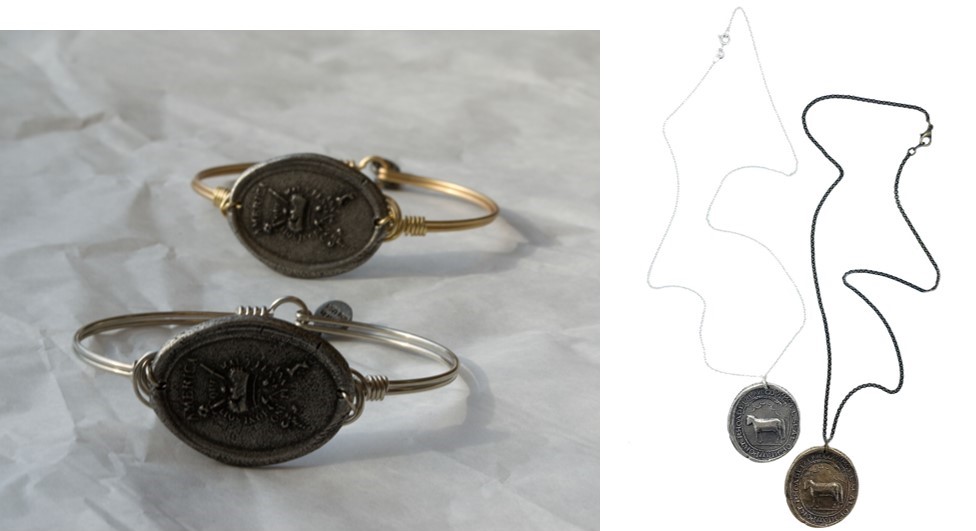 These "Jailed for Freedom" pin and pendant with chain depict a jail door, with a heart-shaped lock and chain attached. Perfect present for empowered women.

Our collection of v-neck shirts not only features a flattering cut but it is also made from a super soft shirt that has been getting rave reviews from day 1. Available in your favorite original designs: "History Nerd" with Ben Franklin in light red heather, "History Teacher" with Ben Franklin in purple, "Revolutionary Superheroes" in black, and "Life, Liberty, and the Pursuit of History" in light red heather.

Our "History Nerd" with Ben Franklin caps is a great accessory on your next historic road trip, when attending battle reenactments or living history events, and for exploring historic sites.

For the home, the Old North Church Lantern, a replica of the ones used to signal the riders on the night of April 18, 1775, "Join or Die" framed print, and our exclusive Framed Set of Revolutionary Documents: "America to her Mistaken Mother" and "Britannia to America".


Another great choice is the "We hold these truths - July 4, 1776" mugs and the "History Nerd" with Ben Franklin mugs.

The bestselling "The Road to Concord: How Four Stolen Cannon Ignited the Revolutionary War", signed by historian J. L. Bell. Order now to get the book signed and inscribed by the author. This is available until 6 PM of December 9 only.
Find all these great history gift ideas and more at The History List store.
Find a longer list of gifts at TheHistoryList.com/gifts